Estimated Arrival: Between Dec 10 and Dec 21. *ETA to USA Only
Shipping & Returns: Free Shipping. All The Time.
Surprise your Dehumidification-UNLEASHED!!! Storm Elite dehumidifier offers extraordinary performance in a variety range of Jobsite conditions - in low humidity environments and even at high temperatures. The unit is engineered for heavy demands of water damage restoration and rental use. 
House flooding is one of the most catastrophic problems any homeowner can encounter. Floods can cause huge damages depending on how to choose to remedy the situation. Flooding can vary in the amount and size of the house affected.
Floods can be caused by:
Heavy continuous rainfall and the rainwater is able to get into the house.
Burst pipes causing draining lots of water indoors.
 Sewer backup.
Rising water table causing water to settle on the ground floor.
Overflowing sinks and bathtubs.
It does not matter the size of flooding experienced, it is important to deal with it fast. The storm Elite dehumidifier pro
vides you with the cutting-edge dehumidification service you require to clear all the floodwater from the walls, the floor and in any other item that the flood water came into constant with.
Key Features:
Memory Starting.
Automatic humidistat control.
Ducting options.
Multiple washable air filters.
Quick open machine design.
Easy to operate the control panel.
High-tech humidity sensor.
Water-Full protection.
Easy to transport thanks to the ridged handle and rubber wheels.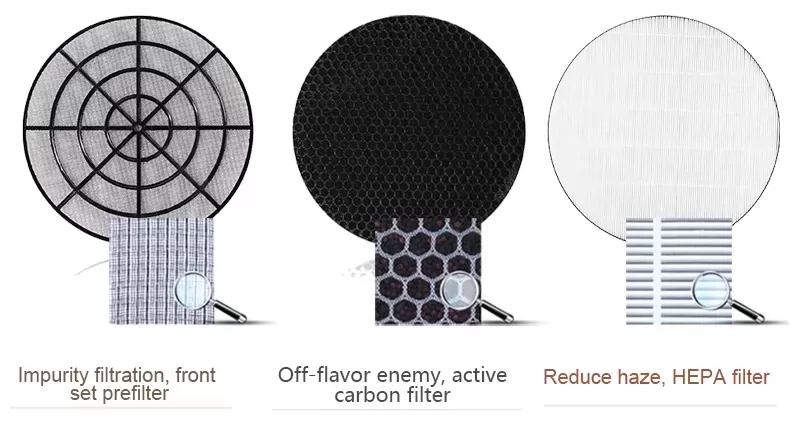 What is in Box:
Strom Elite Dehumidifier ×1 
Filter ×1 
User Manual ×1
Power Cord x1
AlorAir® Storm Elite Commercial Restoration Dehumidifier Video
Applications
The storm Elite dehumidifier is just what you are looking for to get rid of all your excess humidity issues. Engineered and built to tackle any water damage and restoration problem.  Built with a rotationally molded body to protect the unit from the harsh extreme moisture environment it will be deployed in and also the molded housing protects the unit's delicate interior component from any impact damage while being transport. This feature makes the storm Elite dehumidifier one the most prefer dehumidifier for many professionals.
The storm Elite dehumidifier is power and energy-efficient hence can be deployed for:
Flood Restoration.
Furniture drying.
Carpet drying.
Laundry drying.
Can also be deployed in spaces like:
Garages.
Basements or cellars.
Offices.
Laboratories.
Provide whole-house dehumidification can be easily connected to the house HVAC system using the duct option.

All-purpose use
Capacity. –  The storm Elite dehumidifier is able to remove at least 125 pints of water per day (at AHAM), with a current draw of just 9.0 amps. This makes this dehumidifier one of the most powerful and energy-efficient in the market today.
Performance. – The storm Elite dehumidifier can easily maintain the humidity level at 50% even in a space as big as 3,000 sq. Ft.
Key performance features are:
Highly efficient rotary compressor for better moisture removal while consuming low power.
Easy and fast internal service - The storm Elite dehumidifier allows you to easily disassemble for easy services like pump service and internal cleaning.
Rare earth alloy Tube Evaporator- The storm Elite dehumidifier is equipped with coated coils that provide extend product life.
Multi-filtration - The storm Elite dehumidifier is equipped with: Pre and MERV-8 Filter, Provide advance air filtration for better indoor air quality
Compact and lightweight - The storm Elite dehumidifier is built in a compact, rugged and lightweight design that makes it a one-man operation appliance.
Ducting options - The storm Elite dehumidifier allows multiple ducting options easy focused dehumidification for a better result.
Auto-humidistat - The storm Elite dehumidifier is equipped with an auto humidistat that allows the unit to automatically detect a change in humidity level and act accordingly.
Memory starting - The storm Elite dehumidifier is able to automatically revert to previously set settings after a restart saving you from the hustle of having to keep adjusting the settings each time the unit restarts.
Continuous drainage with pump - The storm Elite dehumidifier is equipped with a pump that is able to pump the collected water out to a distance of over 14.7 ft.
---
Warranty – All our dehumidification units have 5 years extended warranty. All Alorair dehumidifiers are built to meet the highest level of durability and peak performance. Our dehumidifier is thoroughly tested and proven to meet the customer needs before leaving the warehouse.
---
Support – At Alorair we are dedicated to providing all our customers with efficient technical user support. Our support team is always eager and ready to help you out, with any inquiries, issues or challenges you might encounter while operating our products. You easily reach us today via email, call or via live support.
---
Invest in a storm Elite dehumidifier, make your flood restoration problems disappear, with easy humidity control and better indoor air quality.
Details
| | |
| --- | --- |
| Power | 115V/60Hz) |
| Current | 9.0A(115v/60Hz) |
| COP | 2.4L/Kwh(115v/60Hz) |
| Size For | Up to 3,000 Sq.FT |
| Filter | Pre and MERV-8 Filter |
| Air flow | 300 CFM, 510 CMH |
| Sound Pressure Level | <63DBA |
| Refrigerant | R410A |
| Wheel | Portable Wheel |
| Draining | Condensate Pump |
| Defrosting Control System | Automatic Defrosting |
| Functioning Temperature Range | 33.8-105℉ |
| Functioning Humidity Range | 25~80% |
| Capacity115V(80ºF-60%) | 125Pints |
| Weight | 114.6 Ibs |
| Dim (L X W X H) | 24.2 x 24 x 36 in |
| Loading quantity | 20": 48 Sets;40": 108 Sets; 40" HQ: 108 Sets |


Shipping
FREE Shipping- All the Time.
Essential Living operates M-F and is closed Saturday-Sunday.
Usually Ships in 1-3 business days.
Orders normally are shipped out via UPS, FedEx, USPS and trucks.
Please contact sales@ecosenseliving.com with questions about shipping or order placement/processing. 
---
QUESTIONS & ANSWERS
Have a Question?
Be the first to ask a question about this.
Ask a Question
Worth every penny!
The 125-pint model works extremely well to dehumidify the entire house (2 stories, 1800 square feet). I tested it so far at maintaining 45% humidity while being placed relatively centrally, near an intake duct (HVAC), Simply put the AlorAir® Storm Elite is the best dehumidifier I have ever owned.
IT IS VERY EXCELLENT
The dehumidifier may be great for perhaps a large factory or office and I do believe it covers the square footage that it advertises. We used to use a large dehumidifier in our home and it was pulling a couple of liters of water a day, this dehumidifier is on a par with the old one, or more. Not work the money to those small units, we should have just bought this large one for what we paid for two small units.
Excellent! I purchased this to use in my cold storage room in our warehouse. Overall I'm pleased with the quality of this humidifier and would recommend this to others.