Estimated Arrival: Between Dec 02 and Dec 13. *ETA to USA Only
Shipping & Returns: Free Shipping. All The Time.
The AlorAir® Storm Pro 85 Dehumidifier is Here to Change the game by setting the bar higher than all current dehumidifiers in the water damage restoration industry. its highest 85 Pints per day water extraction capability, along with all the features you come to expect. It is LGR technology, Build in Pump.
Increased moisture or flood indoors can cause lots of damages. This is because increased humidity indoors creates the perfect environment for mold and fungi to grow.
The storm pro dehumidifier is not only built for moisture removal and lowering humidity but also this unit is equipped with a series of air filters that filter impurities from the air.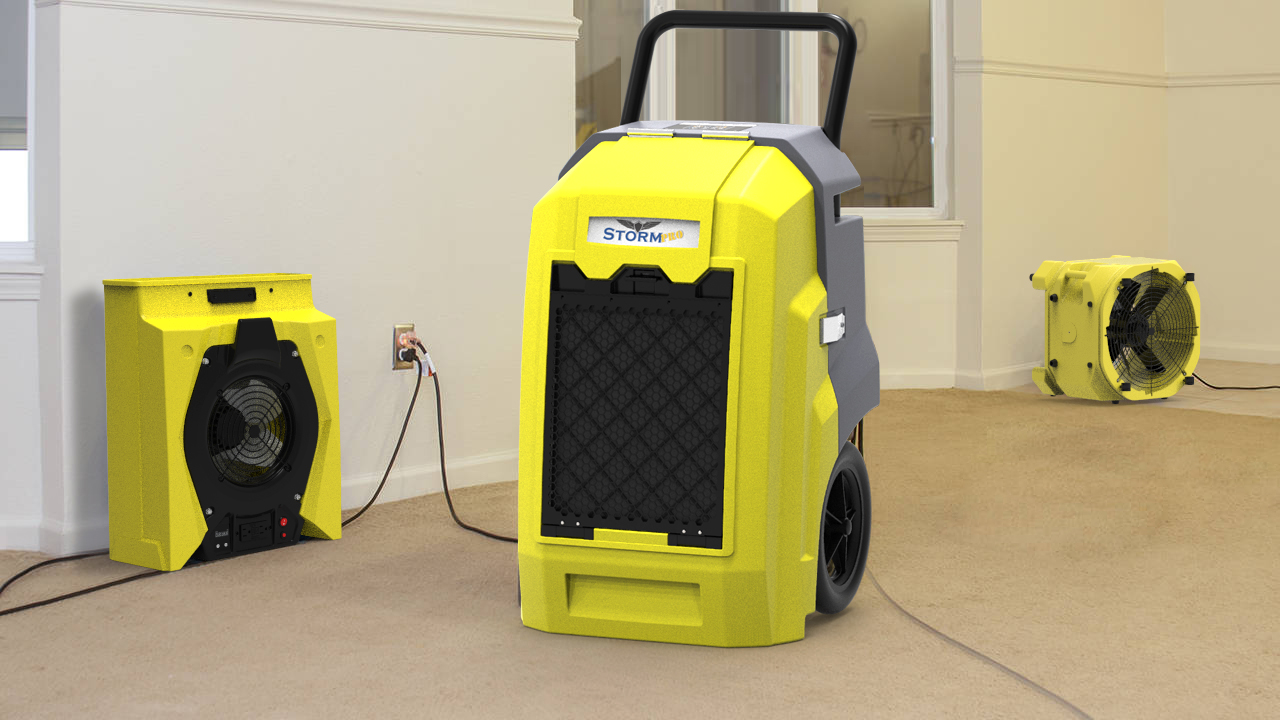 Key Features:
Automatic humidistat control
Automatic defrosting system
Memory Starting
Easily removable and washable air filters
Rare earth alloy tube evaporator
Environmental R410A Refrigerant
Ducting options
Rotational Molded Body
Quick connection to Cable/Hose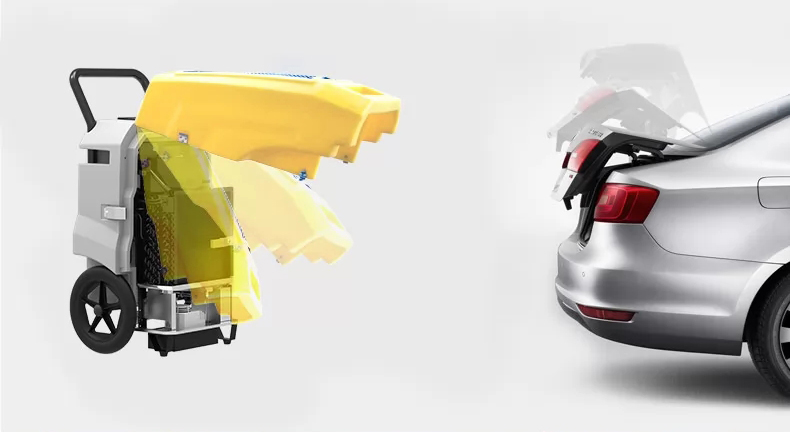 What is in Box:
Storm Pro Dehumidifier x1
User Manual ×1
Filter x1
Power Cord x1
Water Pipe x1
AlorAir® Storm Pro Commercial Dehumidifier Video
Applications

A storm pro dehumidifier is a portable unit that is built and designed to provide complete restoration and drying spaces after severe water damage. Flooding indoors can cause costly damage. The storm pro dehumidifier is uniquely designed to remove moisture from the air in enclosed spaces like :
Homes
Shops
Storage areas
Offices
Laboratories
Garages
Basements and cellars
Laundry drying
This dehumidifier is built to be able to draw moisture absorbed in a flood, especially from :
Drying soaked furniture
Drying soaked Carpet
Drying soaked floors
Soaked wood
Drying any other water-soaked item indoors
This storm pro function allows you to avoid additional damages.
The storm pro dehumidifier is your ideal unit to control the humidity levels in any space below 4,000 sq.ft. It will protect your cold spaces and surfaces from dampness.
---
All-purpose use
Capacity. - The storm pro dehumidifier can remove at least 85 pints of water per day while using up only 5.56 amps of power. This feature makes the storm pro dehumidifier stand out in the market for its impressive energy efficiency and high capacity.
Performance. - The storm pro dehumidifier is equipped with several unique features that make it stand out in the market. They include:
duct options – The storm pro has a ducting option that allows you to add the dehumidifier to your home's HVAC system to provide whole-house dehumidification.
Multiple filters -

 

The storm pro is equipped with a MERV-8 filter and Pre filters. These filters cleanse mold spores, mildew, dust mites, and odor for better indoor air quality.
Easy and fast interior access –

 

The storm pro can be disassembled in less than 10 seconds when internal service is required.
Built small, compact, portable with molded housing –

 

To allow easy unit movement and the durable housing protects the dehumidifier from any impact damage while in use or been transported.
Waterproof protection -

 

The storm pro is built to tackle floods hence Alorair has ensured the unit is waterproof to allow the dehumidifier to be deployed in a waterlogged environment.
Rare earth alloy tube evaporator -

 

To avoid Freon leakage, a fatal flaw for a dehumidifier, AlorAir has introduced a Rare earth alloy Tube Evaporator. This innovative feature extends the life of the coils by providing protection against, maintaining the coil's heat transferability.
Continuous water draining -

 

The storm pro dehumidifier is equipped to pump that automatically pumps out the collected water to a safe distance, up to 5 meters away.
Warranty - The Storm Pro dehumidifier has a 5 years extended warranty. At alorair, all our dehumidifiers are built to provide superior performance and durability. Each unit is thoroughly tested, to ensure it is capable to meet the customer's expectations. Only after each dehumidifier has passed all the quality tests is it allowed to leave the warehouse.
Support – At Alorair, we have a team of highly trained user support teams, that are available to all our customers efficiently via email, phone, or live support. They are always ready to help any customer with any issue, inquiry, or challenge they face while operating any of our products.
Details
| | |
| --- | --- |
| Power | 115V/60HZ |
| Current | 5.56A(115v/60Hz) |
| COP | 2.88 L/Kwh |
| Size For | Up to 2,300 Sq.FT |
| Filter | Pre Filter & MERV-8 Filter |
| Air flow | 210 CFM, 350 CMH |
| Sound Pressure Level | <58DBA |
| Refrigerant | R410A |
| Wheel | Portable Wheel |
| Draining | Condensate Pump |
| Defrosting Control System | Automatic Defrosting |
| Functioning Temperature Range | 33.8-105℉ |
| Functioning Humidity Range | 25~80% |
| Capacity115V(80ºF-60%) | 85Pints |
| Weight | 99.2 Ibs |
| Dim(WxHxD) | 21.1 x 19.2 x 31.4 in |
| Loading quantity | 20":72Sets/40":160Sets/40"HQ :240Sets |


Shipping
FREE Shipping- All the Time.
Essential Living operates M-F and is closed Saturday-Sunday.
Usually Ships in 1-3 business days.
Orders normally are shipped out via UPS, FedEx, USPS and trucks.
Please contact sales@ecosenseliving.com with questions about shipping or order placement/processing. 
---
QUESTIONS & ANSWERS
Have a Question?
Be the first to ask a question about this.
Ask a Question